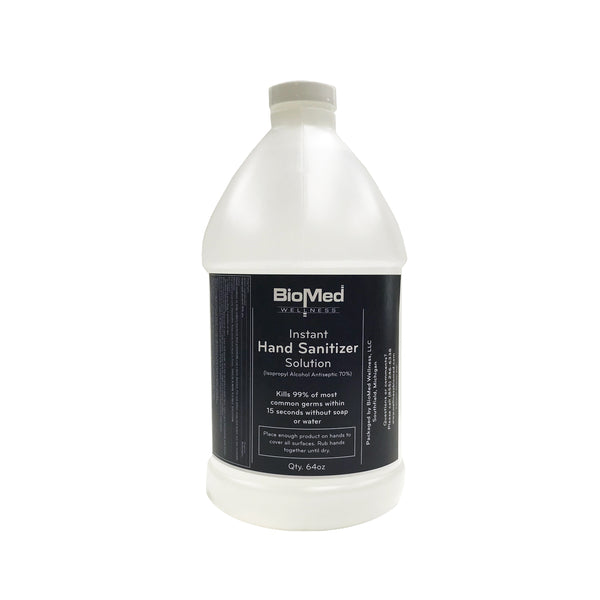 Description
Hand Sanitizer Solution - 64oz 
This is a liquid solution, not a gel.
(Isopropyl Alcohol Antiseptic 75%)
Our hand sanitizer is an alcohol based sanitizer made to the formula recommended by both the World Health Organization (WHO) and the FDA. It contains no gels or scenting agents to inhibit its effectiveness. The sanitizer has a distinct alcohol odor which disappears in 10-15 seconds as the product evaporates leaving behind no lingering smell. It also contains a small amount of glycerin which acts as a moisturizer to keep from drying the skin.

Using our hand sanitizer promotes hand hygiene throughout your facility wherever soap and water aren't available. The sanitizer clings to the hand and is easy to spread ensuring full coverage and a smooth end user experience.